Client
The only organization in the region recognized by the Quebec Ministère du Tourisme, Tourisme Saguenay-Lac-Saint-Jean is a leader and a major partner in coordinating and promoting Saguenay-Lac-Saint-Jean's tourism industry. TSLSJ is known for its involvement in the community and for the quality, professionalism, relevance, performance and creativity of its work. It has over 500 business members.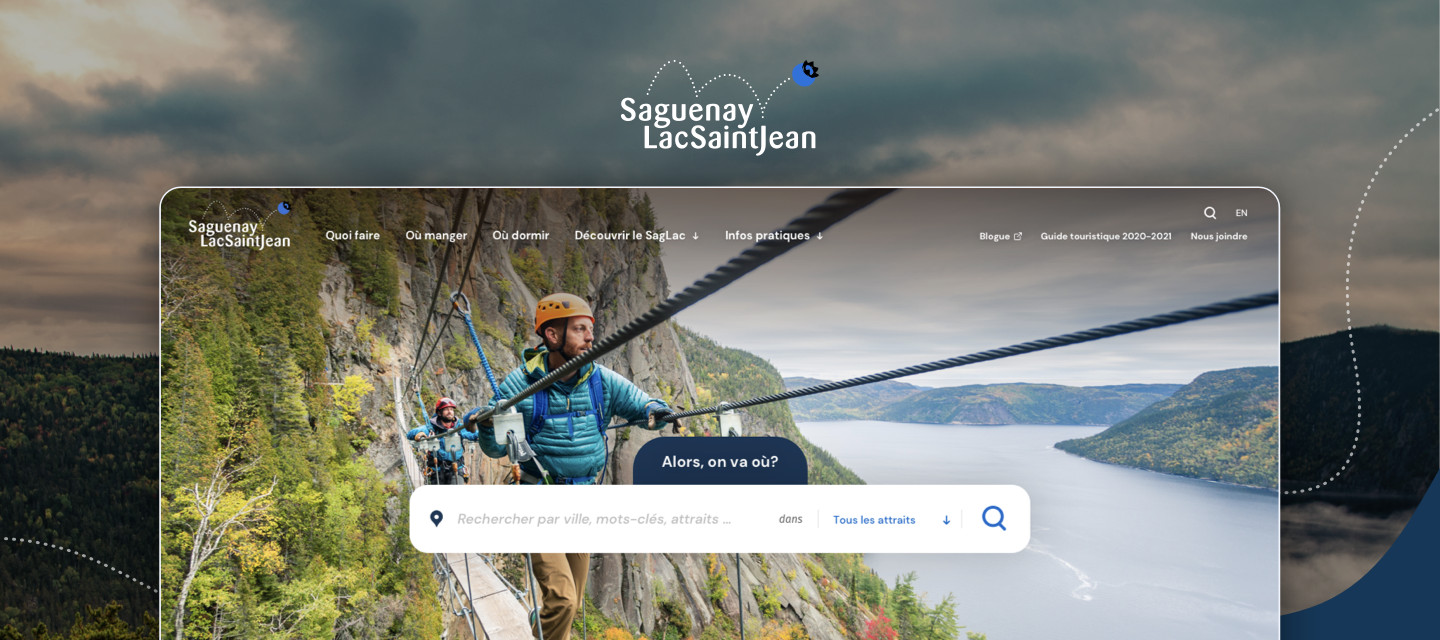 Challenge
Completely overhaul TSLSJ's digital presence and tools by unifying its many digital properties on a single platform and data source.
Solution
Following a design sprint and strategic workshops, Libéo identified the best tools to most easily manage TSLSJ's data and its digital presence on a daily basis. Libéo designed and developed a brand-new platform that greatly improves the user experience and the discoverability of the region's attractions, in addition to better equipping the regional tourism association (RTA), tourism agents and members.
Results
Thanks to a roadmap of its digital transformation, TSLSJ can now count on The team and the members are excited to be working with cutting-edge tools and to be enhancing visitors' experience.
Background
Saguenay-Lac-Saint-Jean is one of Quebec's most popular tourist regions. It is therefore crucial that the regional tourism association have a presence and digital tools to match the quality of the region's attractions.
To kick off the project, Libéo held a design sprint with the RTA team in 2019. The strategic workshops helped Libéo understand the organization's context, challenges and objectives, as well as quickly creating some synergy between the two teams.
After the sprint, Libéo proposed a three-year "digital roadmap" to hit the digital maturity target. New foundations had to be built to more easily manage and put forward an impressive amount of data.
This roadmap was designed to meet three main objectives:
Review the TRA's digital presence and increase its discoverability by simplifying its digital ecosystem
Help members maintain their digital presence with TSLSJ simply and fluidly
Provide tourism agents with a personalized and efficient web platform as part of their hospitality strategy
"The co-creation workshops with Libéo were a game-changer. Not only did they help us clearly identify the issues and apply a solution, we quickly realized that Libéo would be a trusted partner in helping us develop our digital platforms."
—Julie Chiasson, TSLSJ Director of Marketing and Promotion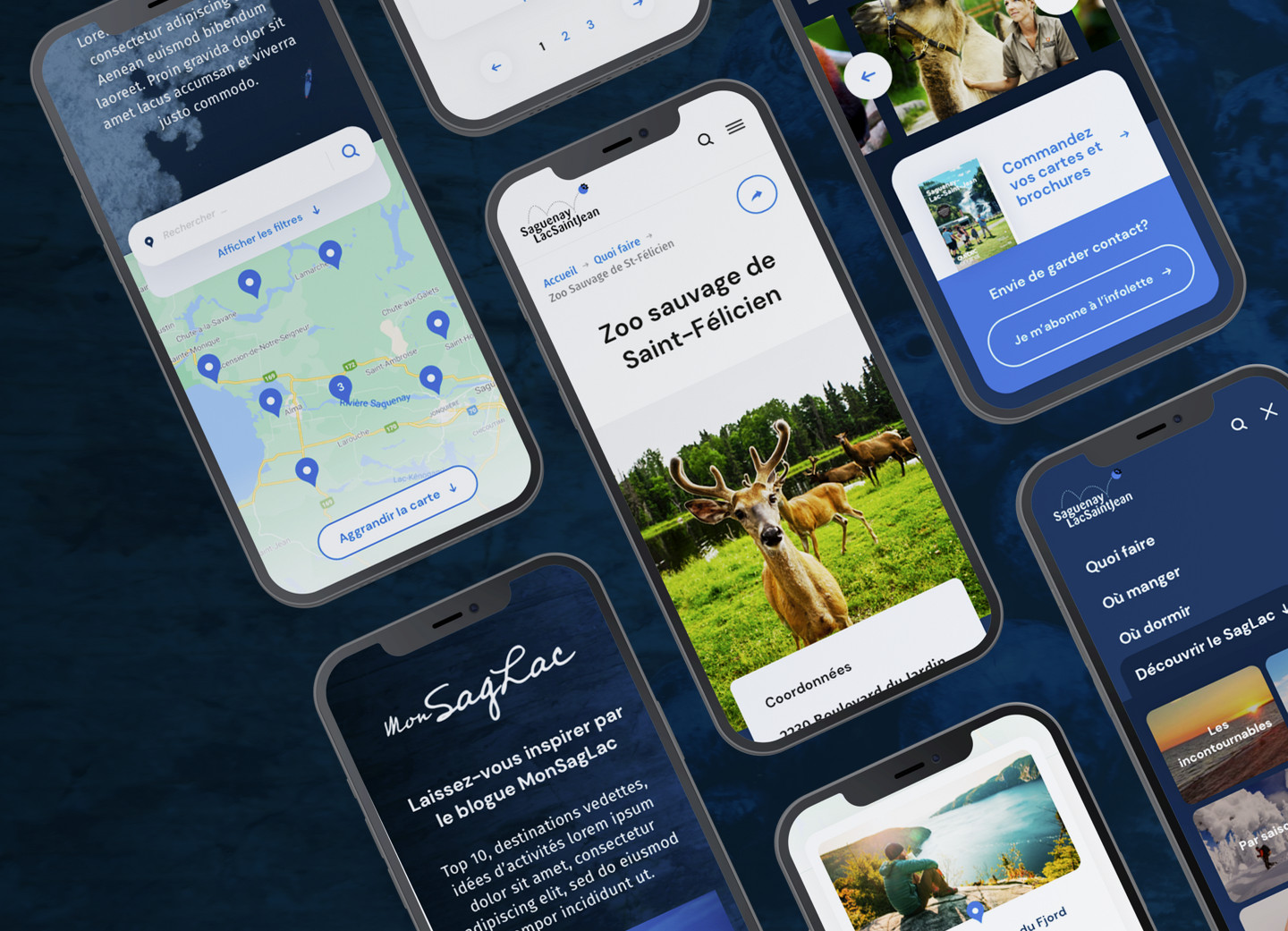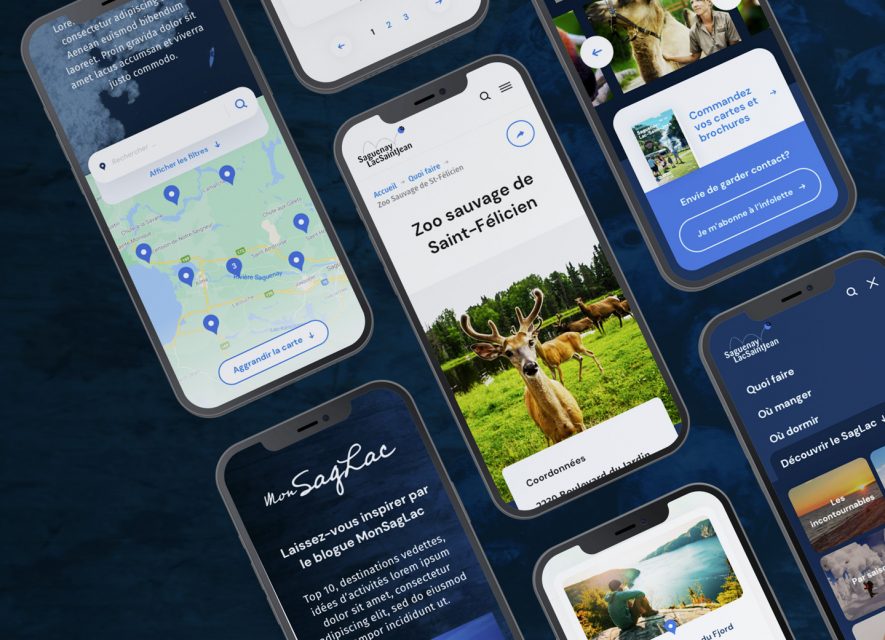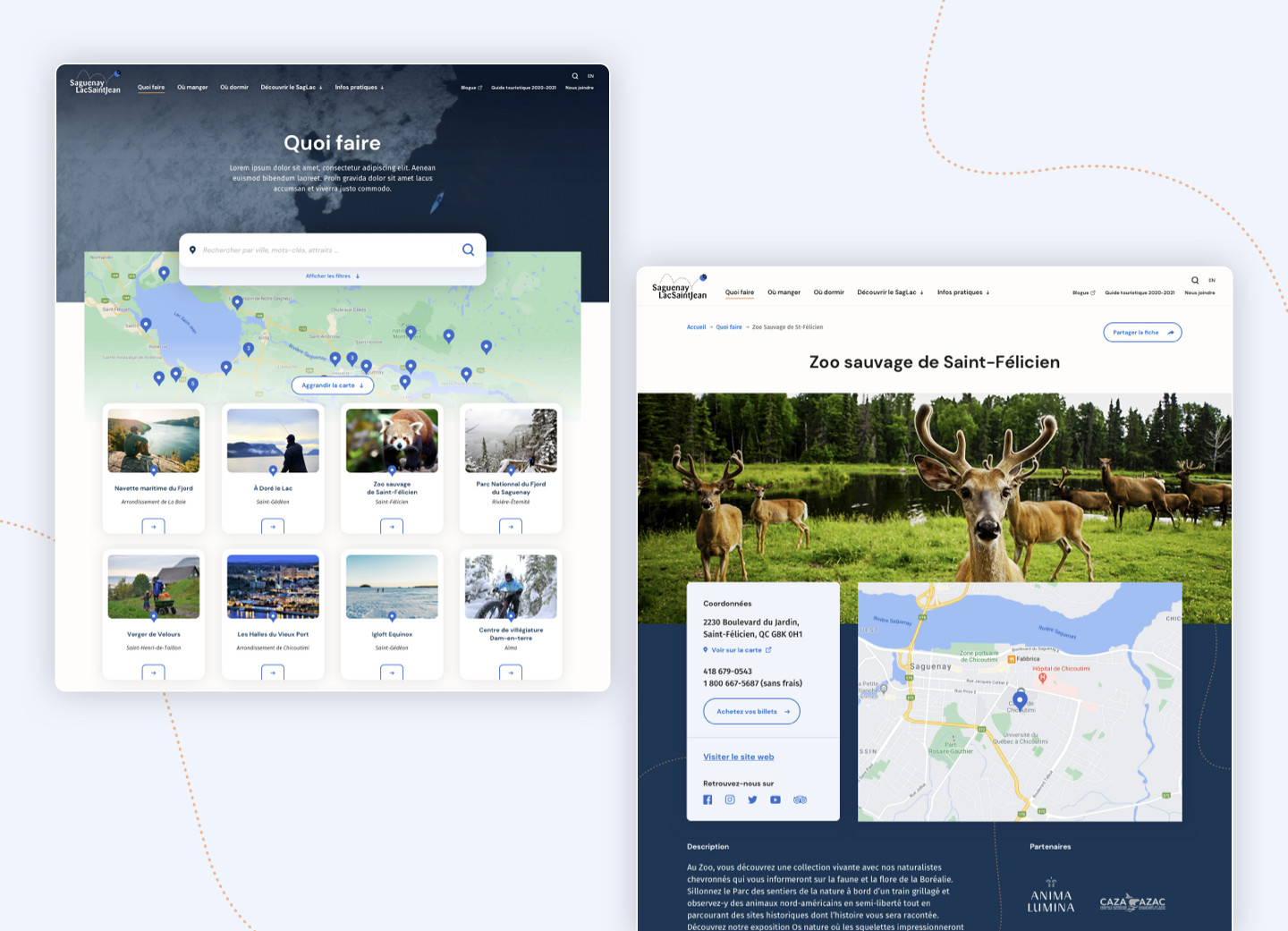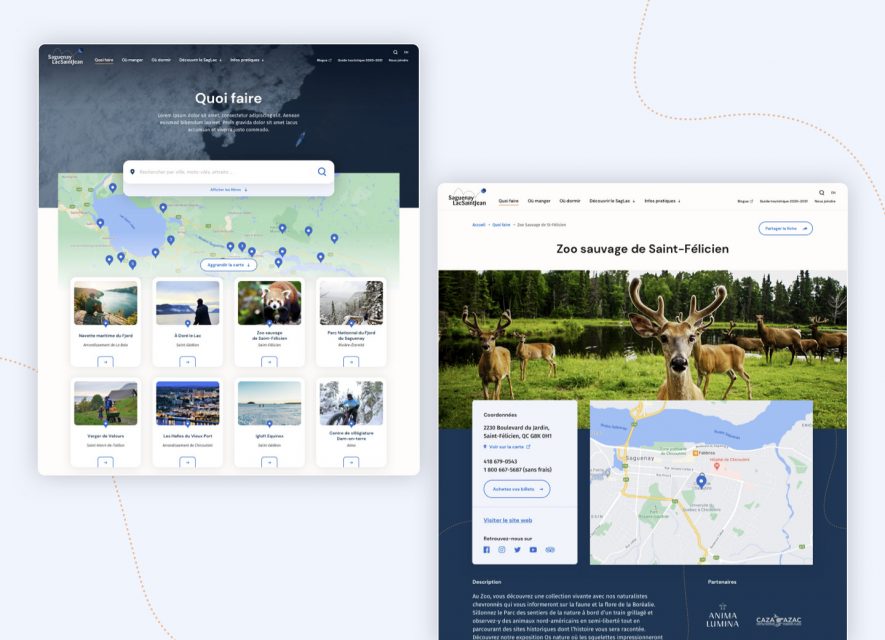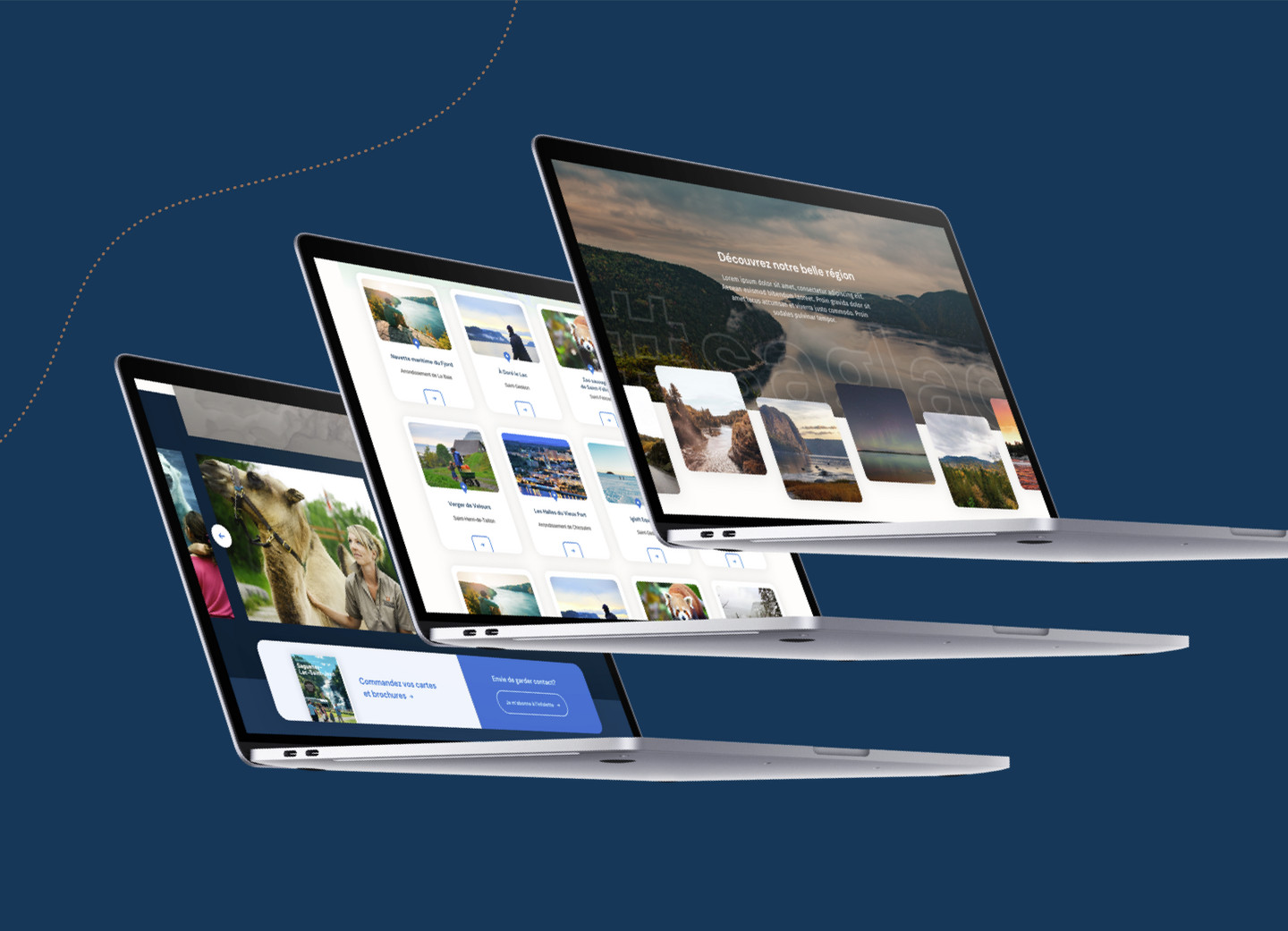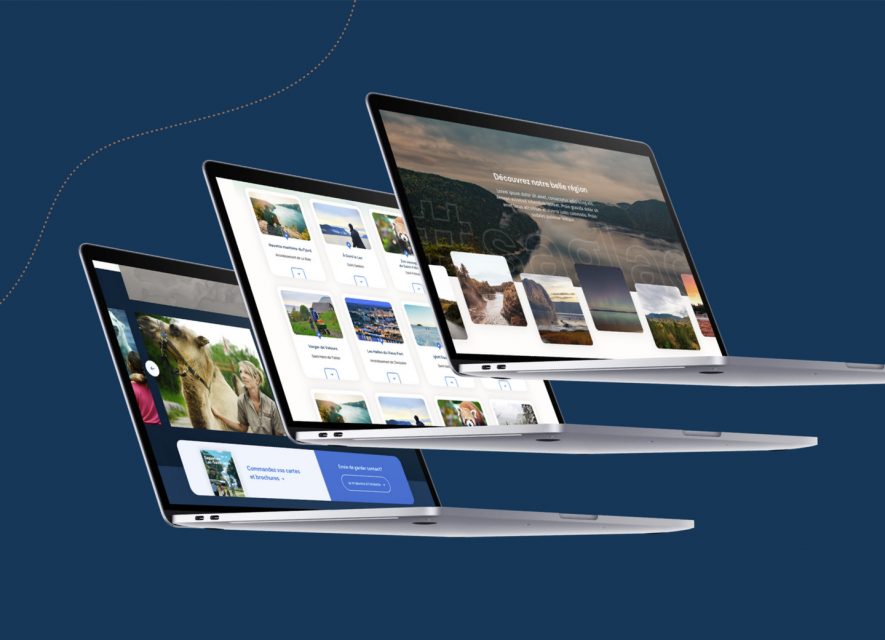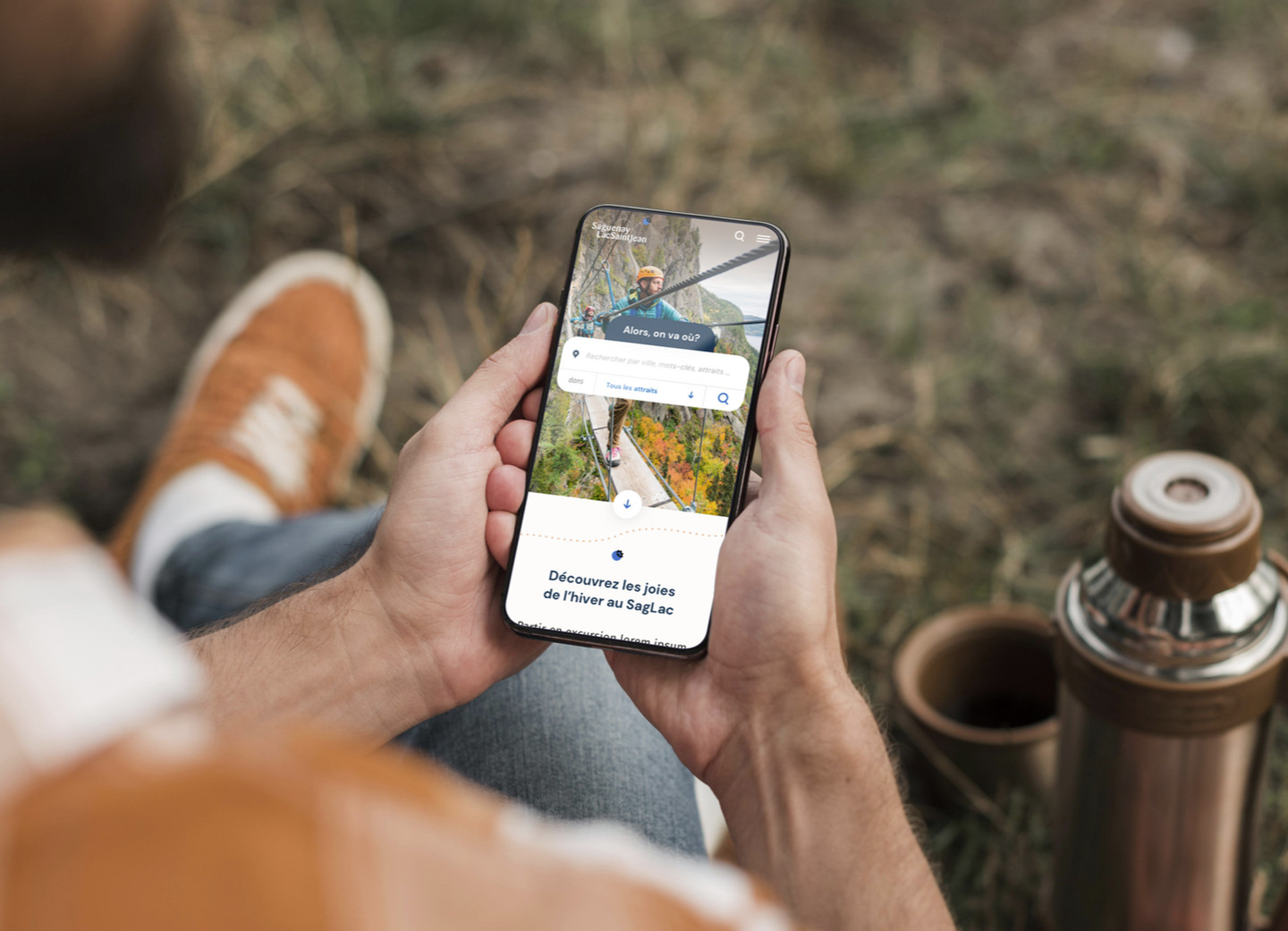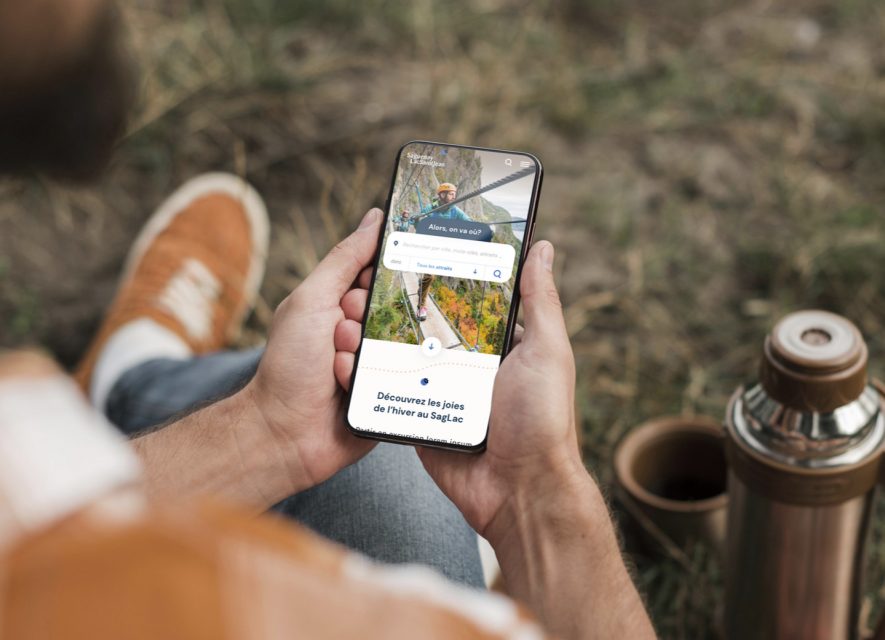 As an information and content management system, the platform is based on the TYPO3 tool. Thanks to its features and powerful framework, TYPO3 makes it easy to create and manage data architecture and to synchronize certain data from the client's CRM.
The ecosystem that was developed is made up of three major tools that are all based on TYPO3:
Data and content administration tool
The main website for visitors
Extranet for members ("Espace membre")
Extranet for the region's tourism agents (the "Tourisme Acœur" tool)
Data and content administration tool
The TRA team now has access to a brand-new intuitive tool it can use to manage all its data and content in one place. Some data also comes directly from the association's CRM. A complete content modification approval system has been set up. Members can also modify their information directly in their extranet.
Main website for visitors
Working in close collaboration with the TRA, Libéo designed and developed a brand-new multilingual and responsive website focused on region's tourist attractions.
The user experience was carefully designed to help visitors easily discover the region and its attractions. We paid special attention to the browsing, which mainly relies on interactive maps and advanced filters. Each attraction now has a complete file adapted to its features. Attention was also paid to search engine optimization (SEO).
Extranet for members
One of the main issues for any tourism organization is keeping its members' attraction information updated. Before, this information was only updated once a year, by the organization.
Thanks to the brand-new "Espace membre," each member can now connect to the extranet and update their promotional information that appears on the official website. Drawing on TYPO3, the new tool has been designed to be extremely easy to use to make life easier for members.
The "Tourism Acoeur" tool
"Tourisme Acœur" was developed to communicate the quality of the welcome to the Saguenay-Lac-Saint-Jean region, using the actions included in the destination's hospitality strategy. The tool targets both tourism employees and the local population, through training, promotional elements and a promotional strategy focused on their sense of belonging and its power to attract visitors.
In order to properly train tourism agents, we developed a brand-new collaborative web space that allows all of the destination's tourism information advisors to share information and knowledge. The advisors can search for and view up-to-date information all in one reliable source, and can prepare and save itineraries, called "Porte-bagage" (meaning "luggage carrier").
CONCLUSION
Thanks to its new web platform and digital tools, Tourisme Saguenay-Lac-Saint-Jean has completed a major step in its digital transformation roadmap. TSLSJ can now count on a unified, modern, secure and efficient tool!
And the results are in! Members, tourism agents, and the TRA alike have truly enjoyed the digital experience.
Furthermore, members have remarked improvement in the discoverability of their attractions.