Bonjour
Our passion for all things digital is rivalled only by our passion for people. We look forward to speaking with you at one of our offices or by video conference. Talk to you soon!
Québec
Our Quebec City office is located in the Lebourgneuf area. The modern office space is over 12,000 ft2 and includes a data centre, a large kitchen, a terrace, 24/7 access to a gym and more.
5700, boul. des Galeries
300
Québec QC G2K 0H5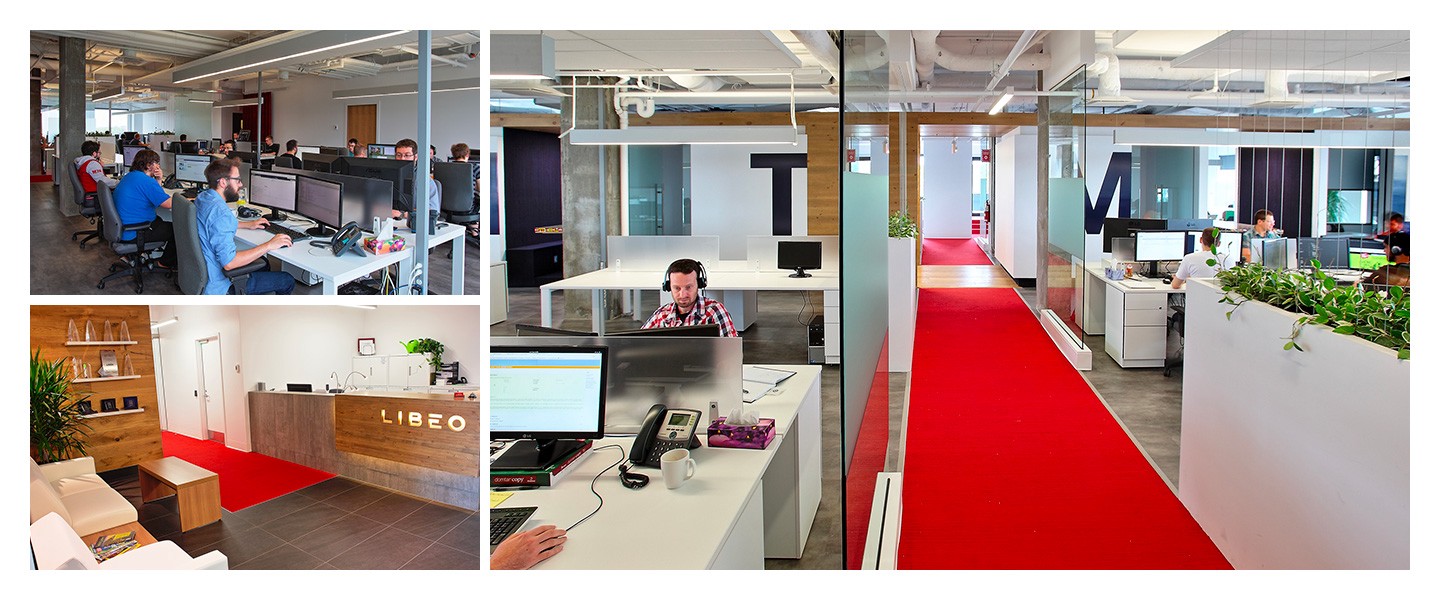 Montréal
Our Montreal office is located in the Mile-End neighbourhood on the 3rd floor of a beautiful century-old building. After being completely renovated in 2019, our state-of-the-art workspace now includes sophisticated conference rooms and a large open concept kitchen.
4446, boul. Saint-Laurent
Bureau 300
Montréal QC H2W 1Z5