Client
Tourisme Chaudière-Appalaches (TCA) is a private non-profit organization. Its members come from various groups in the tourism sector, including the accommodation, restaurant and event industries. From their standpoint, TCA's mission is to exercise regional leadership in terms of marketing and information. Its ultimate goal is to drive the development of tourism for the benefit of its members.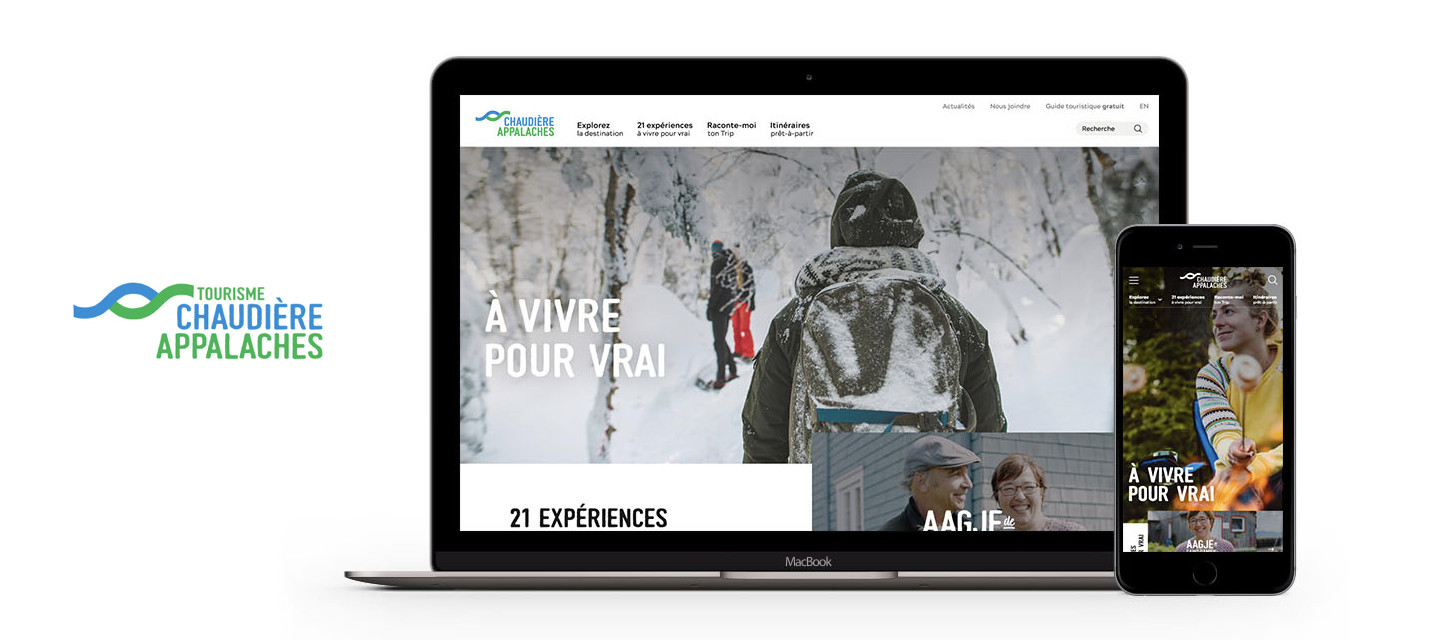 Challenge
To develop a custom platform that makes it easier for visitors to meet the passionate people in Chaudière-Appalaches.
Solution
A new, optimized Association Management System (AMS) platform created using a detailed strategy, with simple and relevant interactive tools.
Results
TCA is literally becoming a leader in its industry and is known for its innovative platform. The member, employee and visitor experience is more relevant than ever.
Context
It all started when TCA asked Libéo to redesign its member management platform. The project took place during a campaign from 2017 to 2021 and ended up being a real turning point for the entire region! In order to invite more visitors to meet the passionate locals in Chaudière-Appalaches, TCA wanted to develop a strong online presence while simplifying its internal management tools.
To reach its objectives, TCA relies on its main platform chaudiereappalaches.com, as well as six subdomains for areas such as Lotbinière and Bellechasse. Its network also includes the routedesnavigateurs.ca website, which the organization manages in partnership with various stakeholders. To say that this digital solution has performed well would be an understatement—it generates more than 400,000 visits per year!
The Tourisme Chaudière-Appalaches project
Stage one: Analyze
Initially, Libéo was selected to help TCA conduct a comprehensive audit of its online presence. The goal was to make innovative digital recommendations to the organization in anticipation of a large project.
Stage two: Provide guidance
Following the results of the audit, an analysis of tourism trends and our recommendations based on their business context, a new digital strategy was born. TCA now has a game plan, a vision and solid data to support its overall marketing planning. The number one goal of the platform is now to assist, guide and reassure potential visitors in order to:
Attract them to the destination
Make it easier for them to plan their getaway
Of course, the ultimate goal was to increase the number of visitors to the region!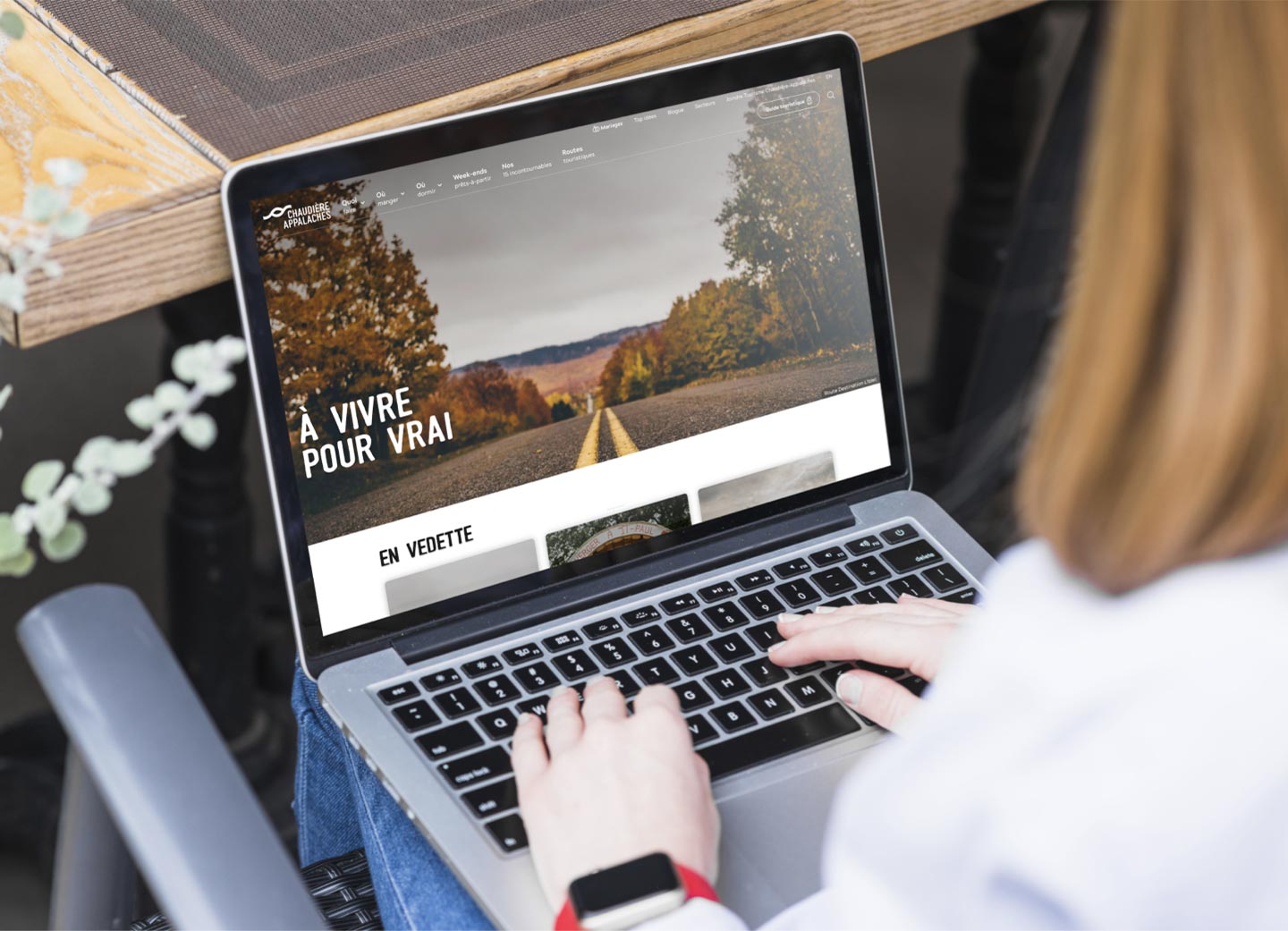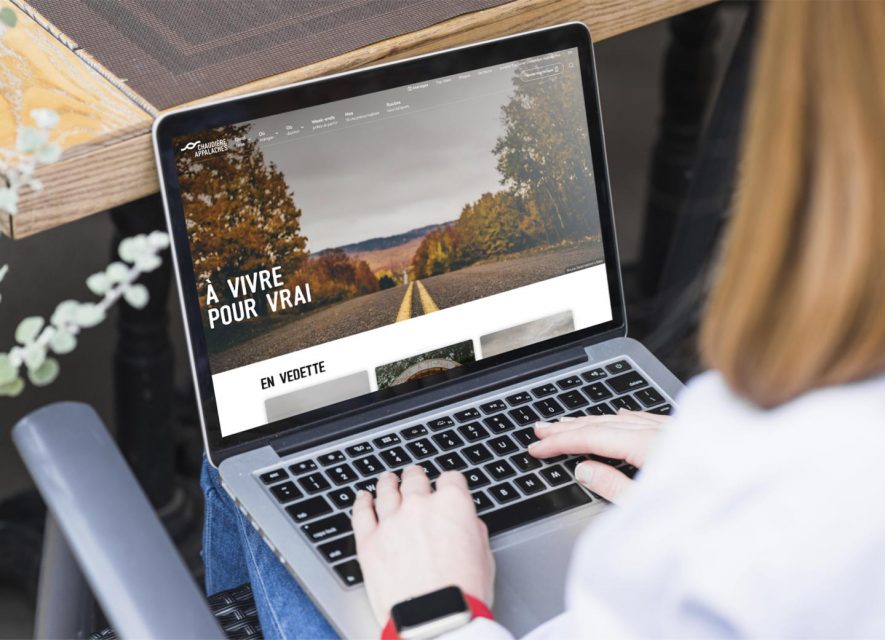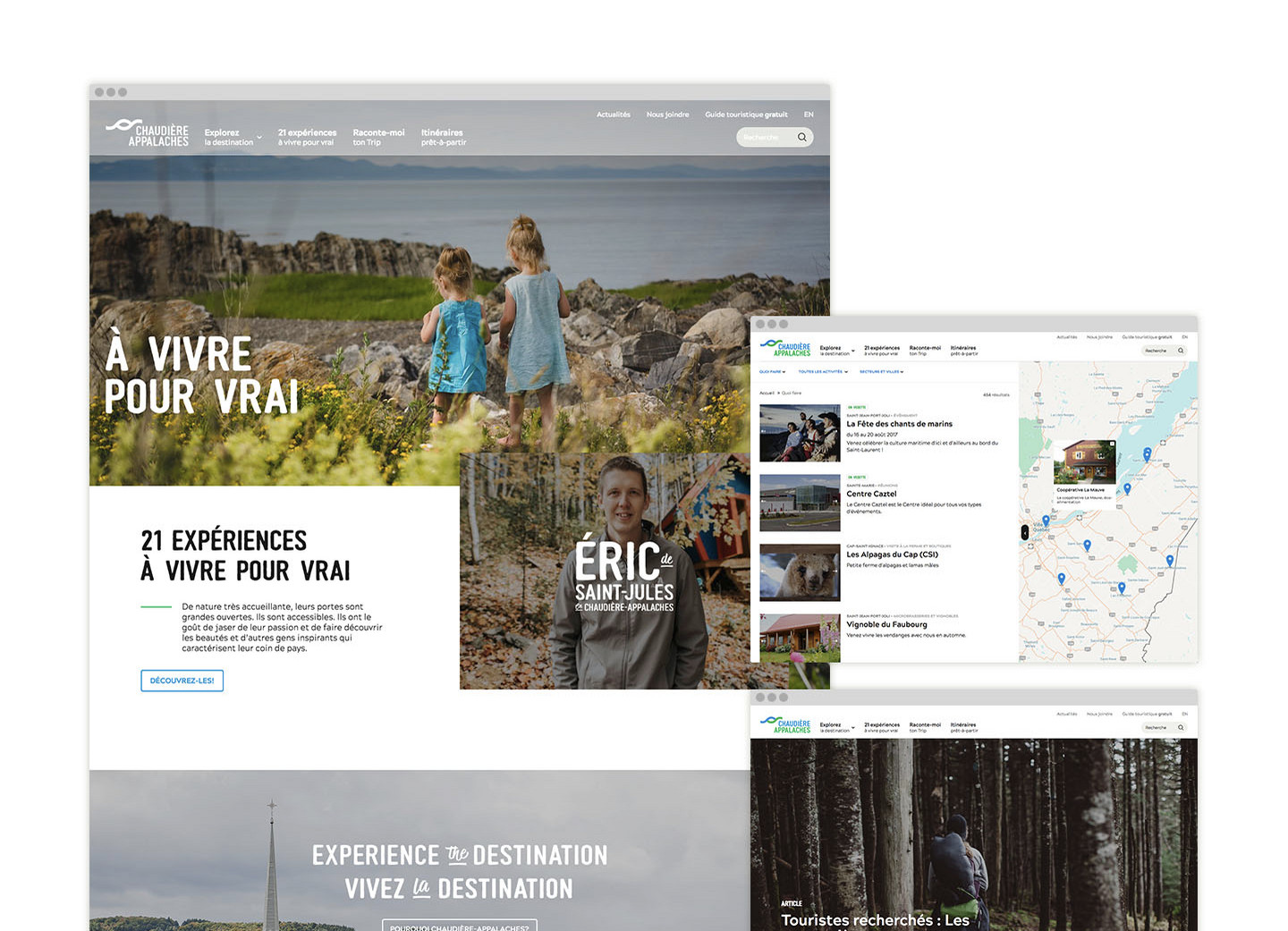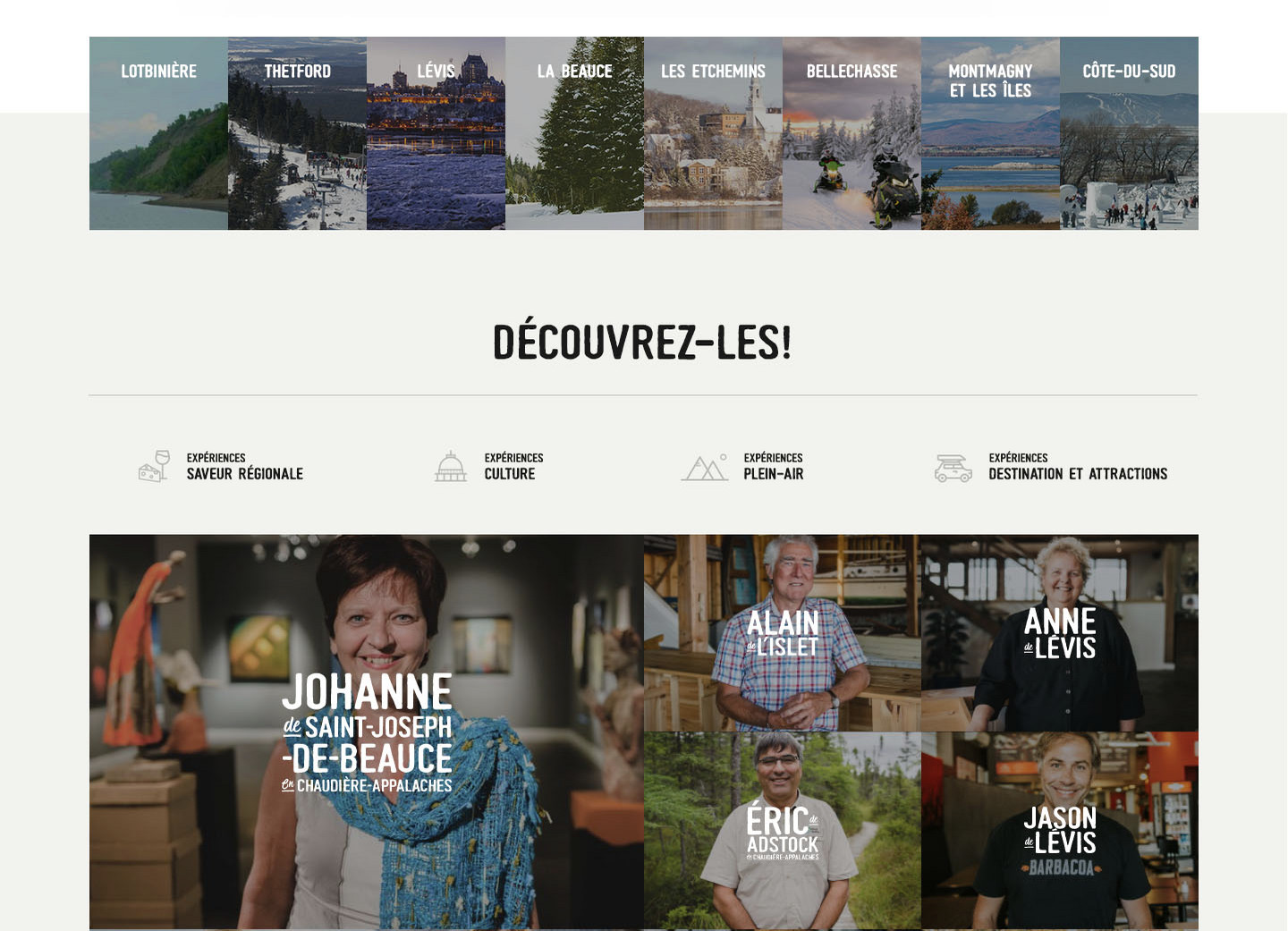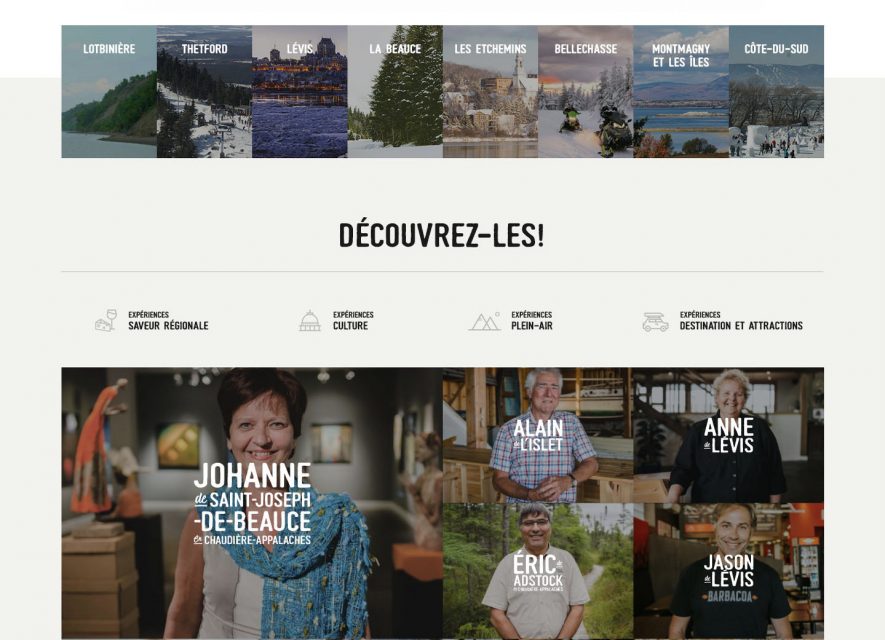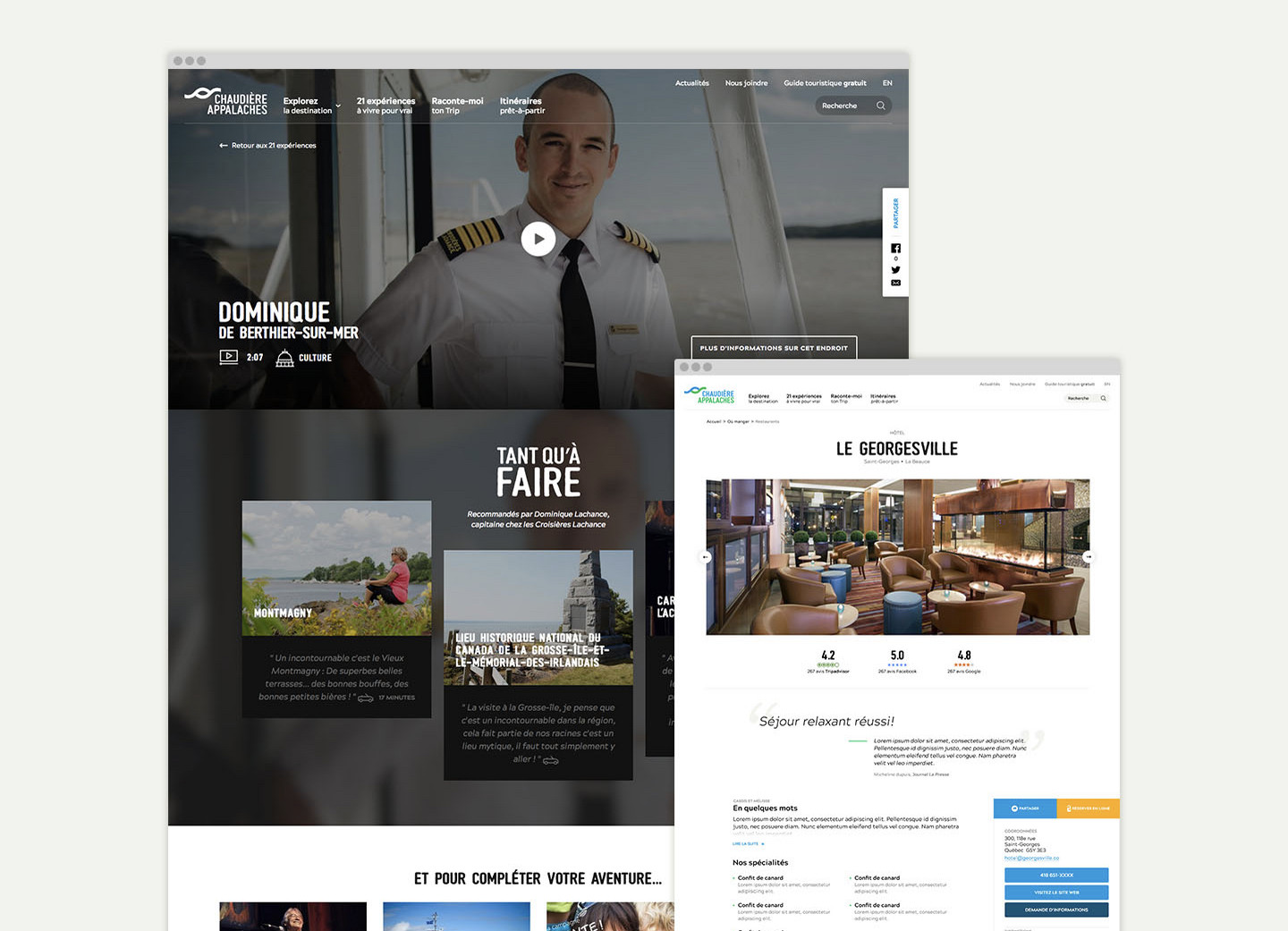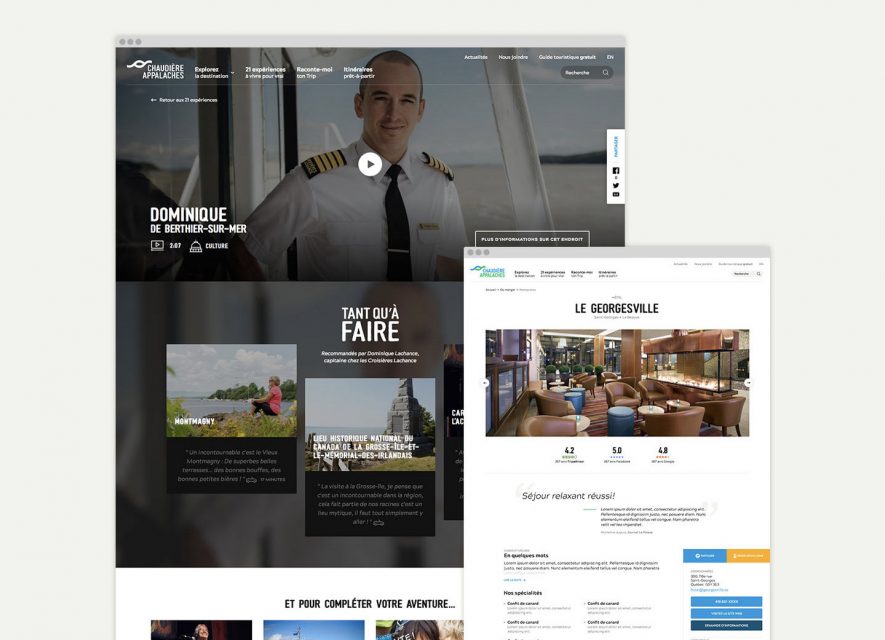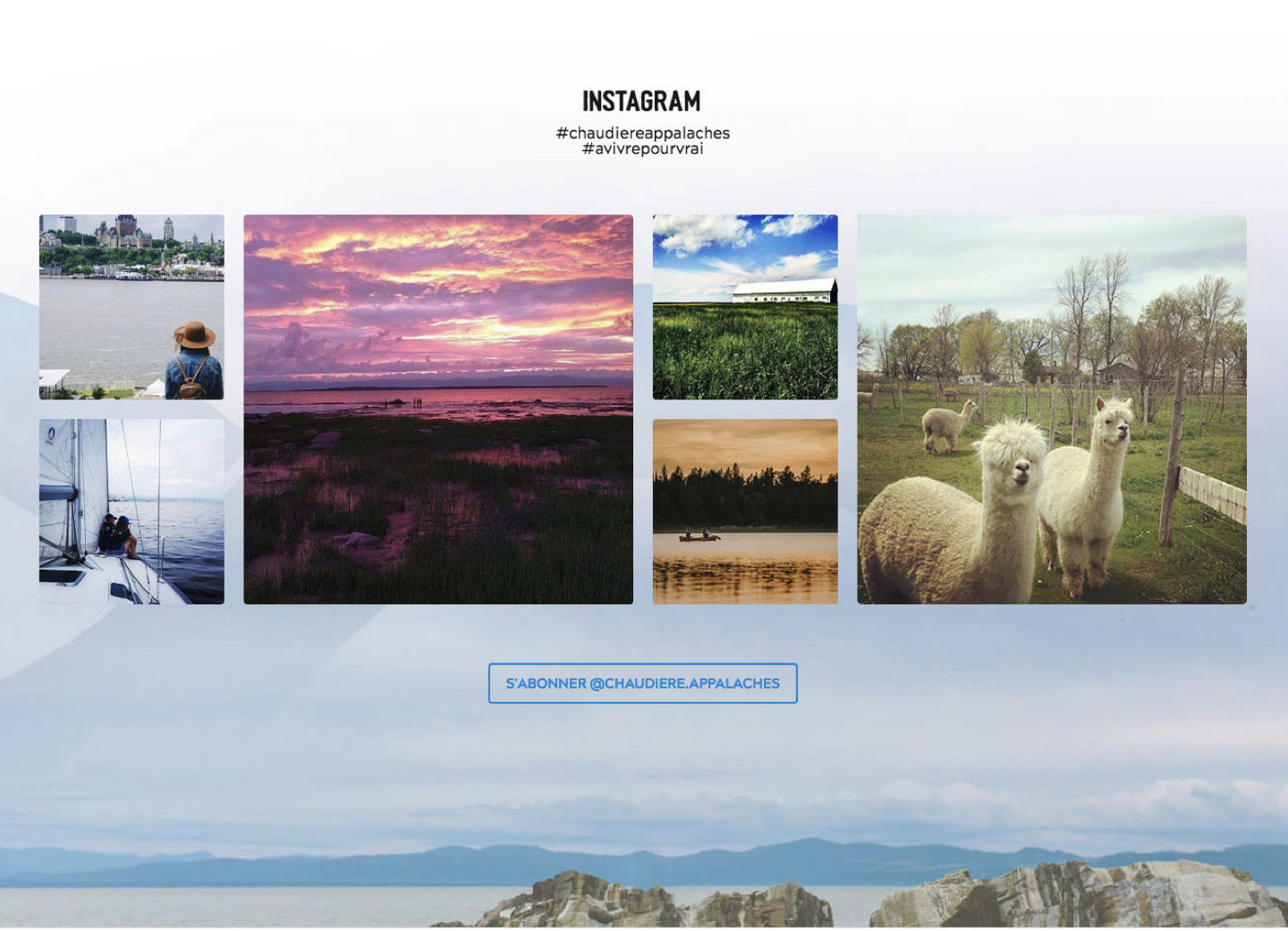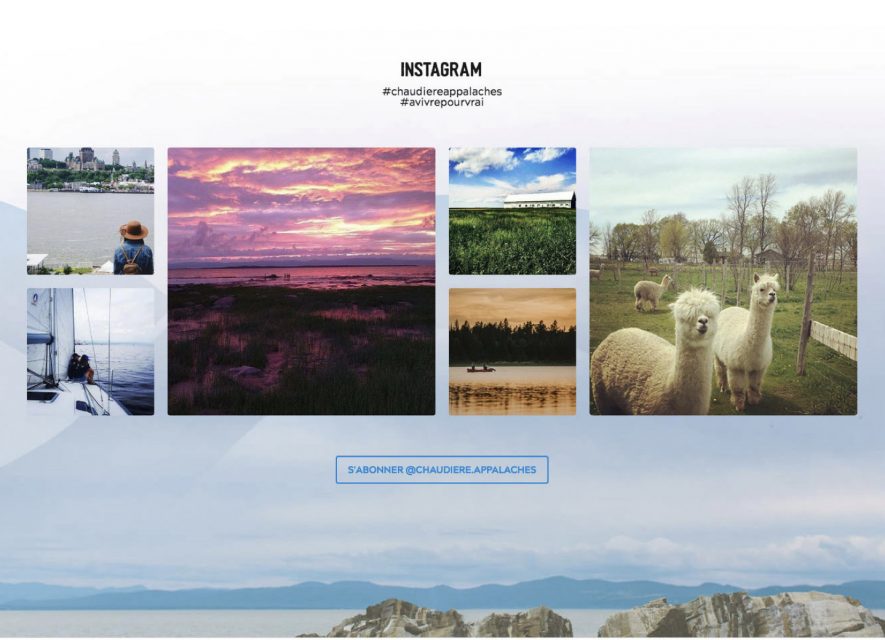 Our solution  
A new web platform for Tourisme Chaudière-Appalaches
Every part of the new digital strategy was designed to get the customer to take action. In addition to that strategy, we developed a new web platform with optimized content, which is now one of the main showcases of the tourist destination. It's also an indispensable hospitality tool and the focal point of customer conversion strategies.
A great experience for customers and members alike
The new platform includes simple and relevant interactive tools that are all geared toward trip planning. They are also integrated with other platforms that are already popular among users. Therefore, the site was truly designed to be the tourist portal for the region. Of course, the entire site is bilingual and updated daily.
In addition, all members now have their own complete page under the category they belong to. On that page, potential customers and internet users are provided with relevant information about the products and/or services offered.
Also a great experience on the management side!
A lot has been achieved in this project and it's much more than what is visible on the website. For one thing, we also gradually migrated the old CMS. Now TCA is also much better equipped, both in terms of marketing and management. To accomplish this feat, we used the Django framework, which enables TCA to offer a modern and engaging online tourism package.
A resounding success
The launch was completed successfully (and very quickly!) in June 2017. The web platform features a new, more contemporary design and has gone from being a membership directory to a real platform with inspiring, relevant and engaging content. In addition, vacationers can now plan their activities with ease. Thanks to Libéo, TCA is now equipped with a web platform that is capable of adapting to the current market reality.