Client
Known as the house of the world, Musée de la Civilisation dives deep into the human experience. With its bold, original exhibitions and activities, the Museum transports both young and old to the depths of Quebec culture. It also takes visitors on a journey into other societies around the world so that everyone can discover fascinating and significant social and cultural movements.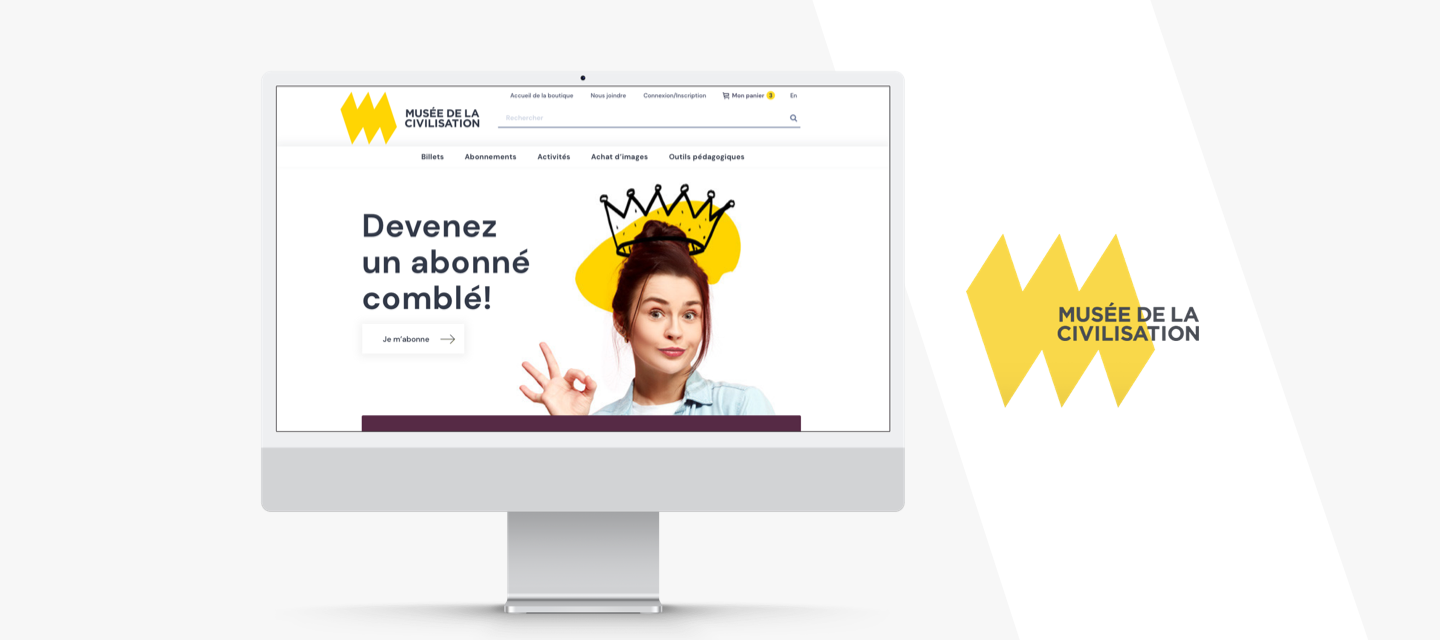 Challenge
Upgrade the ticketing system to work with the existing Customer Relationship Management (CRM) system and implement a new Point of Sale (POS) system.
Solution
Create an advanced ERP that simplifies transactional processes using the Odoo software package.
Results
The customer's transactional experience has been simplified and the customer now has a central, leading-edge solution for all services.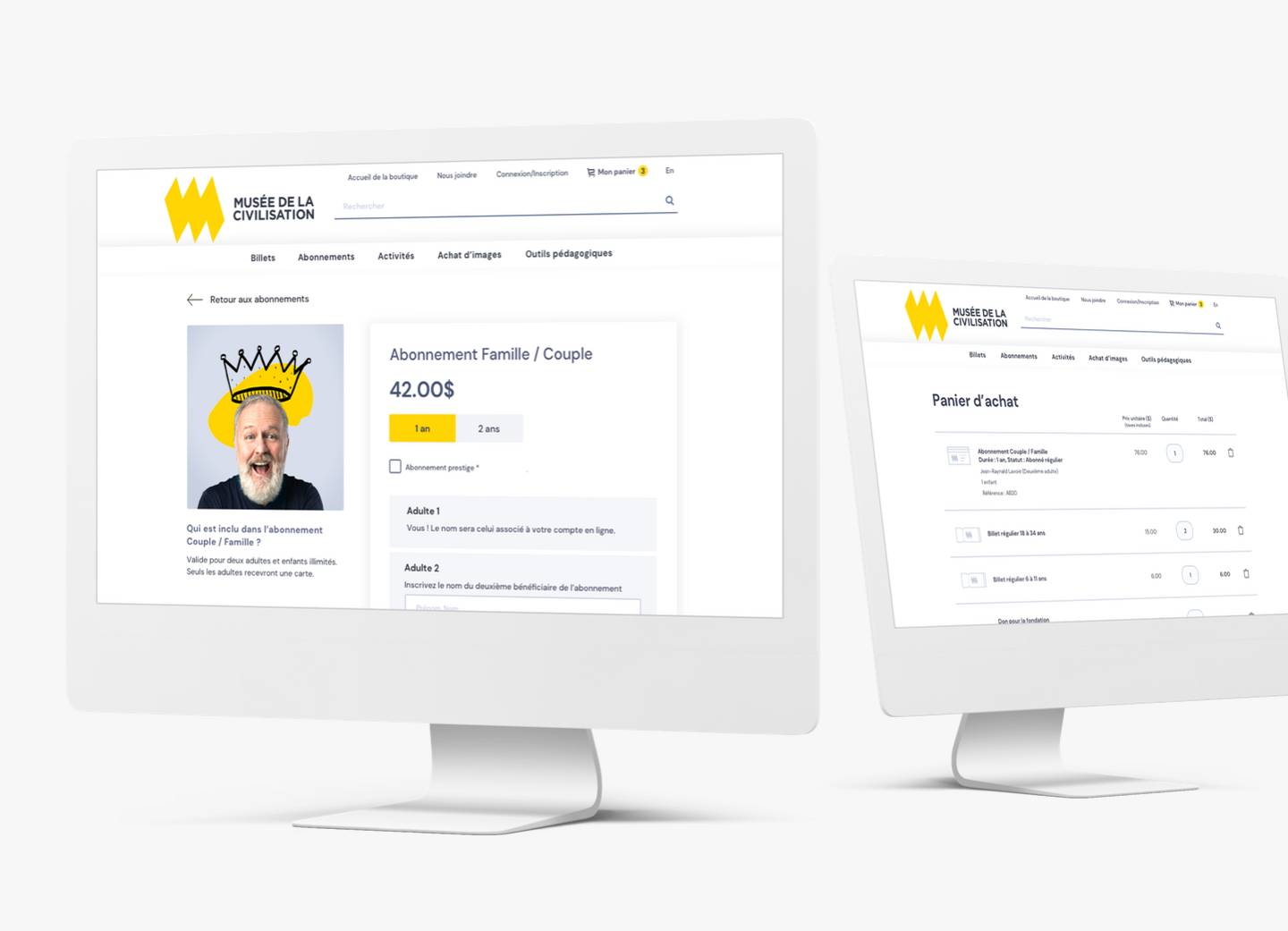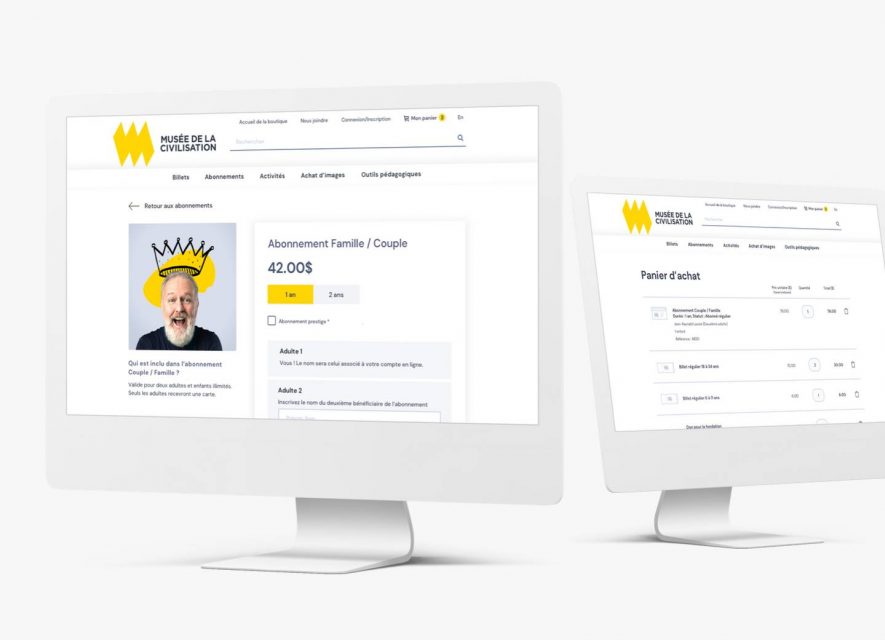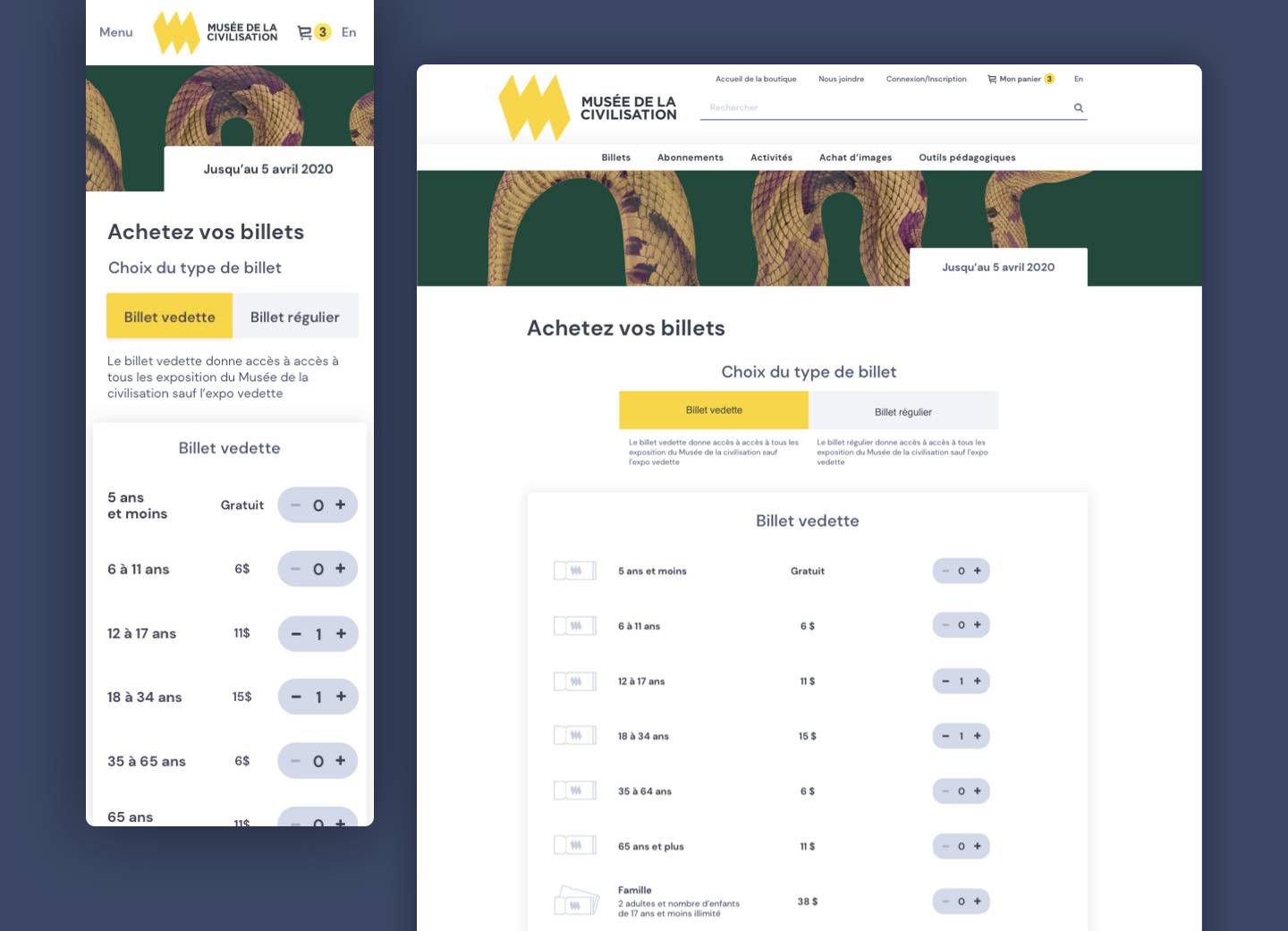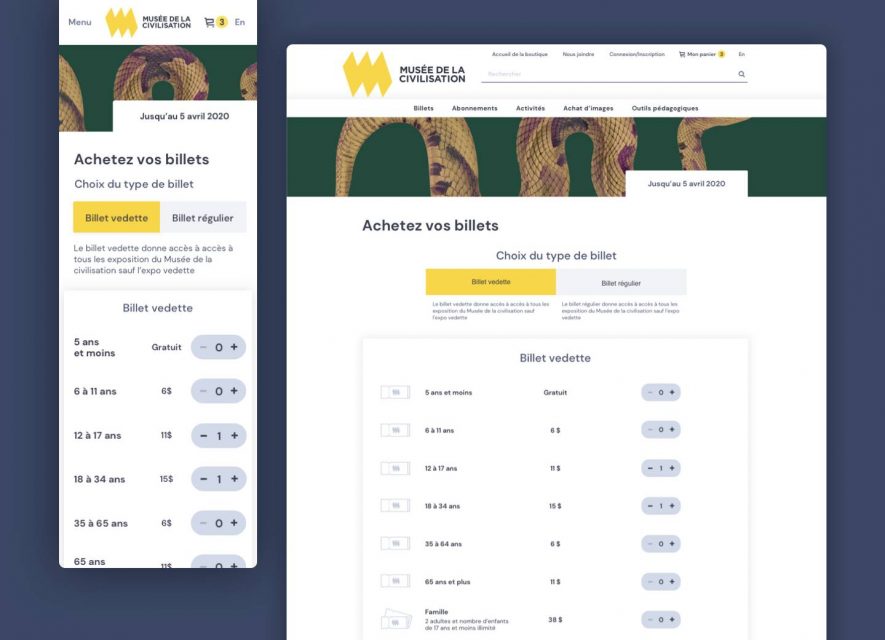 Context
The Museum will face interesting challenges in the coming years. On an international level, museums have shown a desire to get closer to visitors through innovative digital solutions. There is an abundance of cultural content, which is increasingly being made available online. Seasoned visitors are becoming demanding and are primarily looking for new experiences.
To stand out from its competition, the Museum must align its business model with emerging trends and practices by being agile and pooling resources, expertise and talent.
Over the past few years, the Museum has implemented new technology infrastructures to improve its transactional services, better reach and understand its customers and optimize its internal work processes. To optimize some of these processes, the applications for ticketing and the retail boutique had to be redesigned.
The Museum wanted to implement a new point of sale (POS) solution to modernize the way financial transactions are processed when selling products and services to the public, particularly with respect to ticketing, the boutique and memberships. That meant we had less than 12 months to implement and deploy an open-source ERP that was interoperable with the Museum's CRM and online boutique.
The project had the following goals:
Reduce the risks associated with obsolete technological devices
Simplify transactions and improve the visitor experience
Simplify operations at the ticket office and boutique
Ensure the optimal use of existing and future systems
Facilitate tracking, improve reporting and optimize inventory management
Simplify and accelerate the financial processes related to boutique and ticket office management
Systematically collect data on visitors in order to improve knowledge of customer behaviour and usage patterns
Improve and optimize the way the public is welcomed
In short, the Museum wanted a robust and fully integrated solution to support ticketing, retail, inventory management and membership sales processes.
At the Museum, everything is constantly changing, evolving and reinventing itself. We like to question, explore and challenge ourselves to improve both what we offer to the public and our organizational performance. Libéo understood this well and offered us an original solution that was also scalable, flexible and adaptable so it could keep up with the momentum of our business model while meeting the requirements of the POS project. Pooling the expertise of both institutions created an opportunity to use each one's strengths to their full potential, to learn from each other and to accomplish our objectives with tremendous success. The Museum's team quickly became self-sufficient in managing its solution, which is essential for an agile and innovative institution like ours when it comes to our systems and missions.
Geneviève Soucy
IT Project Manager
Our solution
An ERP with Odoo
To meet the project objectives, we configured the Odoo solution. Odoo is an open-source integrated management software package with a large number of modules that can meet various needs related to enterprise resource planning (ERP) and customer relationship management (CRM). More than two million people around the world use it to manage their businesses, making it the most popular open-source ERP system at this time. It was the solution of choice to meet the Museum's needs.
The system supports multiple processes at the Museum:
Ticket sales
Group management
Cash register management
Cash float management
Inventory taking process
Member approval process
The project centred around making three of the Museum's customer management systems interoperable: the Pivotal CRM, the Prestashop online boutique and the new Odoo solution.
Using APIs developed in MuleSoft's Anypoint platform, we synchronized the data while streamlining the various business rules. The Odoo solution boasts a major advantage: it was designed to support custom development. In addition, Odoo's architecture is completely centred around web services. That means that any action that can be performed in the solution's interface can be performed using web services. While developing a solution, it's possible to integrate any part of the system with an ERP or directly with other solutions.
In the end, the project made it possible to upgrade several sales components in the ticket offices and boutique, some of which were nearly 20 years old. The digital solution simplified boutique, ticketing and membership processes, including online sales and financial tracking. It enables the Museum to quickly adapt to the needs of its customers and increase engagement. Using a robust, flexible and reliable solution to provide a stable transactional service made it possible to increase the service capacity of the ticket office and thereby increase customer satisfaction.
The new system has multiple advantages:
It's fully managed by a web interface and allows its status and artifacts to be saved in different client systems.
It includes a complete set of reports for financial auditing. Daily reconciliations are digital and integrated into the solution, meaning they are instantly available to all users or can be consulted later.
Online sales can be recorded in the new solution, eliminating the need for a second application that was previously required.
It's able to continuously monitor performance metrics. The Museum has complete control over its platform and can add steps to its processes when it sees fit.
It includes responsive interfaces that adapt to all devices, such as mobiles, tablets and computers.
Mission accomplished
Our integrated solution for the ticket office, boutique, membership and inventory management processes made it possible to project a consistent image to the Museum's visitors. Using Odoo also meant that the Museum was able to redesign its transactional website in the aim of integrating online sales with its inventory management system in a future project. That update will give rise to a real online boutique with a timely delivery service. The solution is versatile so the Museum plans to use it to optimize other areas of activity.
Taking on this project led to a fruitful collaboration with the Museum. The institution needed to reinvent itself due to the pandemic and had the natural reflex to improve its service offering with 360-degree digital immersive experiences for several of its permanent exhibitions. We also helped to develop that platform, which you can access here: uneheureaumusee.ca. We hope to continue collaborating with the Museum in the future to help it become an even more prominent and successful digital leader.